Data sources
Modbus
Modbus is an open communications protocol. With Modbus, a client such as Peakboard and several servers can be connected. The Peakboard Designer uses the Modbus/TCP mode for data transmission. Much more information about Modbus can be found at Modbus.org.
To connect the Modbus data source, select the data source [Modbus] under [Add Data Source]. (1)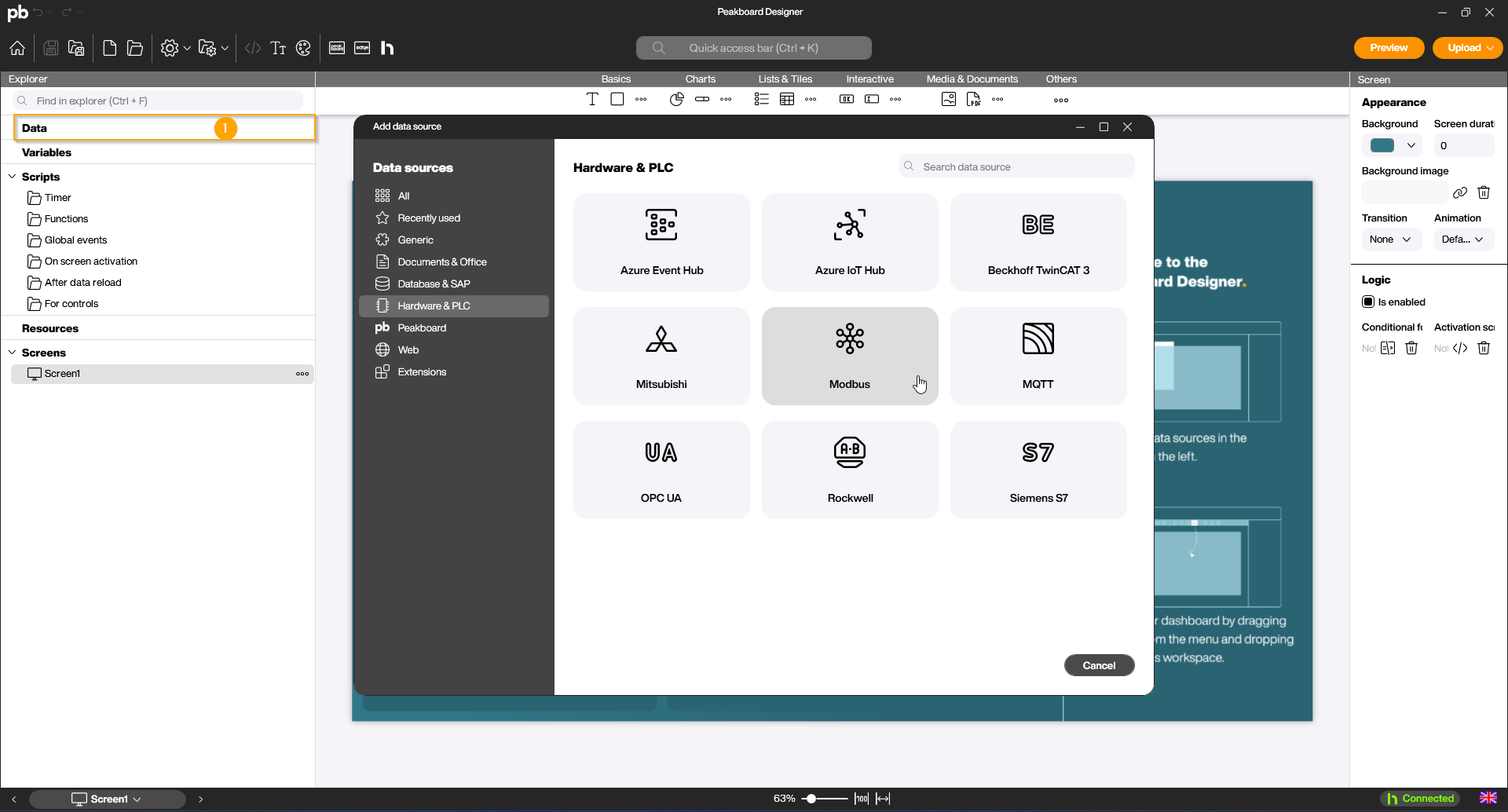 In the following dialog you fill the fields in the [Connection] section with the corresponding server data (slave). (2)
In the area [Specify] (3) you can choose between four different read modes:
Read Coils
Read Discrete Inputs
Read Holding Registers
Read Input Registers
Here you also select the start address and the number of data points to be read.
To check the plausibility of the data click on the button [Load Data] to generate a preview. (4)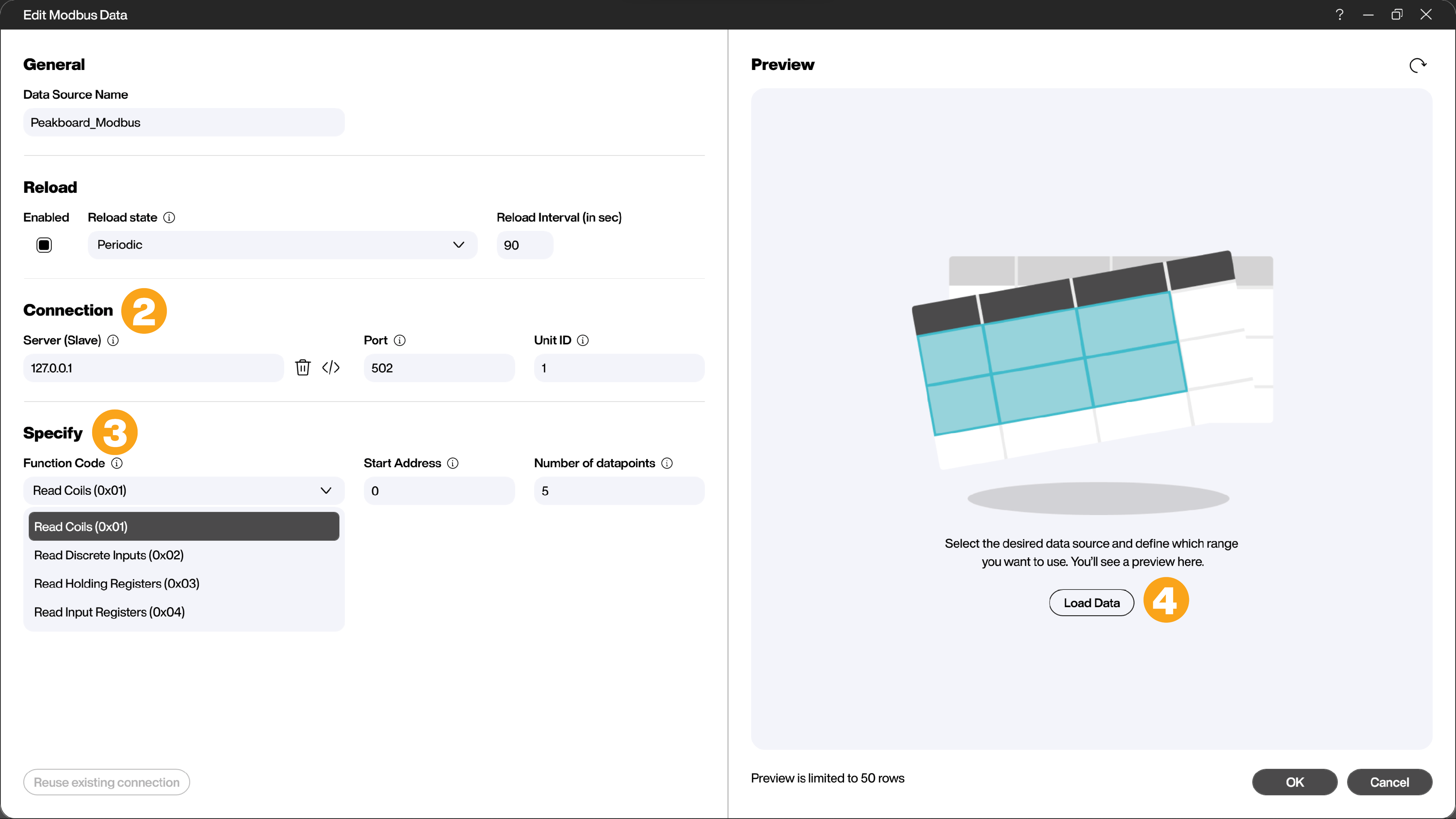 After that you confirm the creation of the data source by clicking the [OK] button. (5)