Get started
Connect Peakboard Box and transfer the first visualization
This tutorial shows you how to put your Peakboard Box into operation and transfer your data visualization. Also, watch our video for more tips on how to transfer a visualization to the Peakboard Box. If you have not already done so, we recommend reading the tutorial Getting Started – the Basics to get started with the Peakboard Designer.
Power your Peakboard Box via micro-USB to put it into operation. The monitor is controlled with an HDMI cable and if the WiFi is not configured yet, you will need a LAN cable for the Peakboard Box.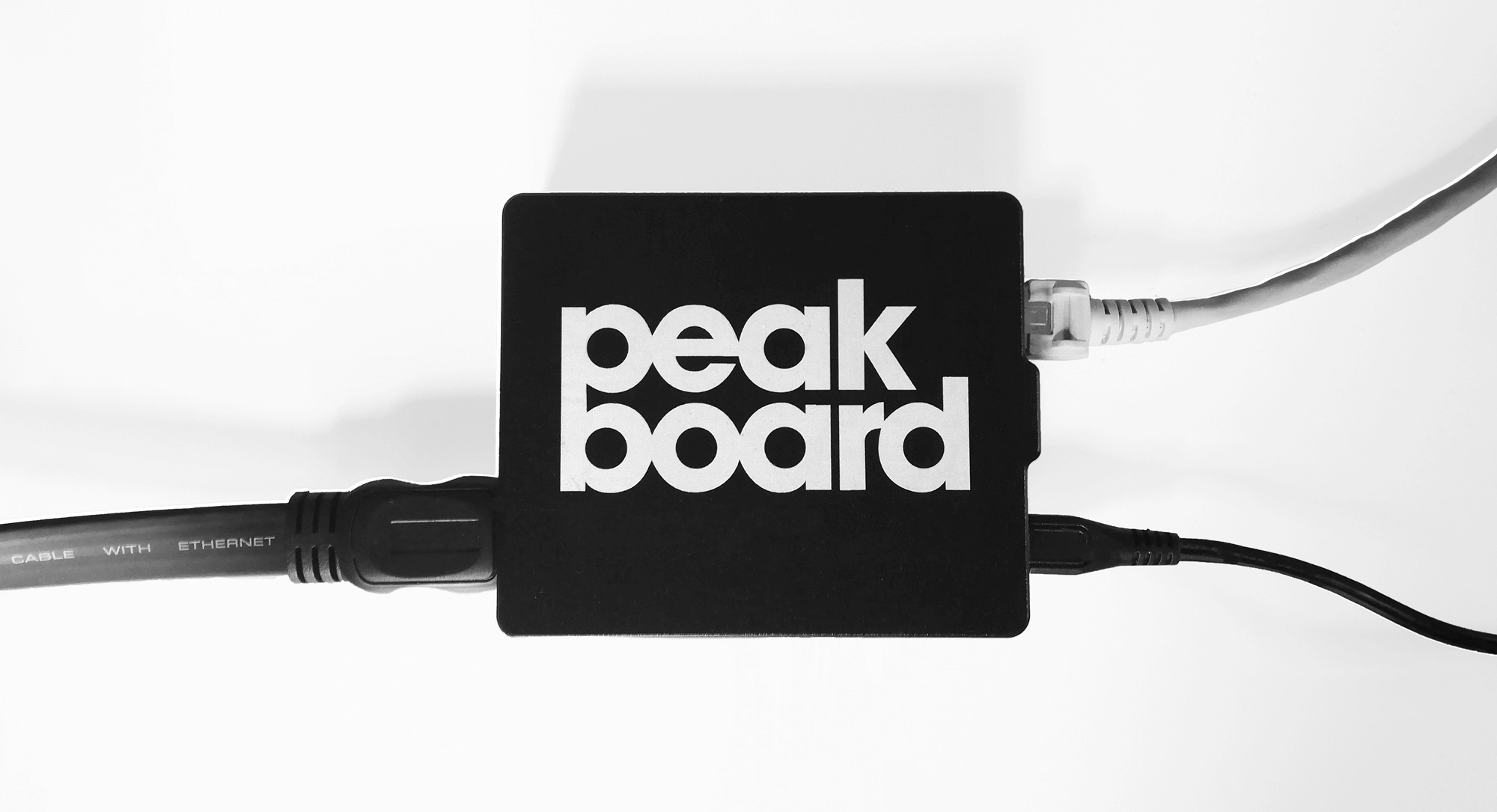 As soon as it is powered up, the Windows 10 IoT Enterprise operating system on the Peakboard Box will boot and the Peakboard logo will be displayed on the monitor for a few seconds. After a few further seconds, the Peakboard Box is ready for operation.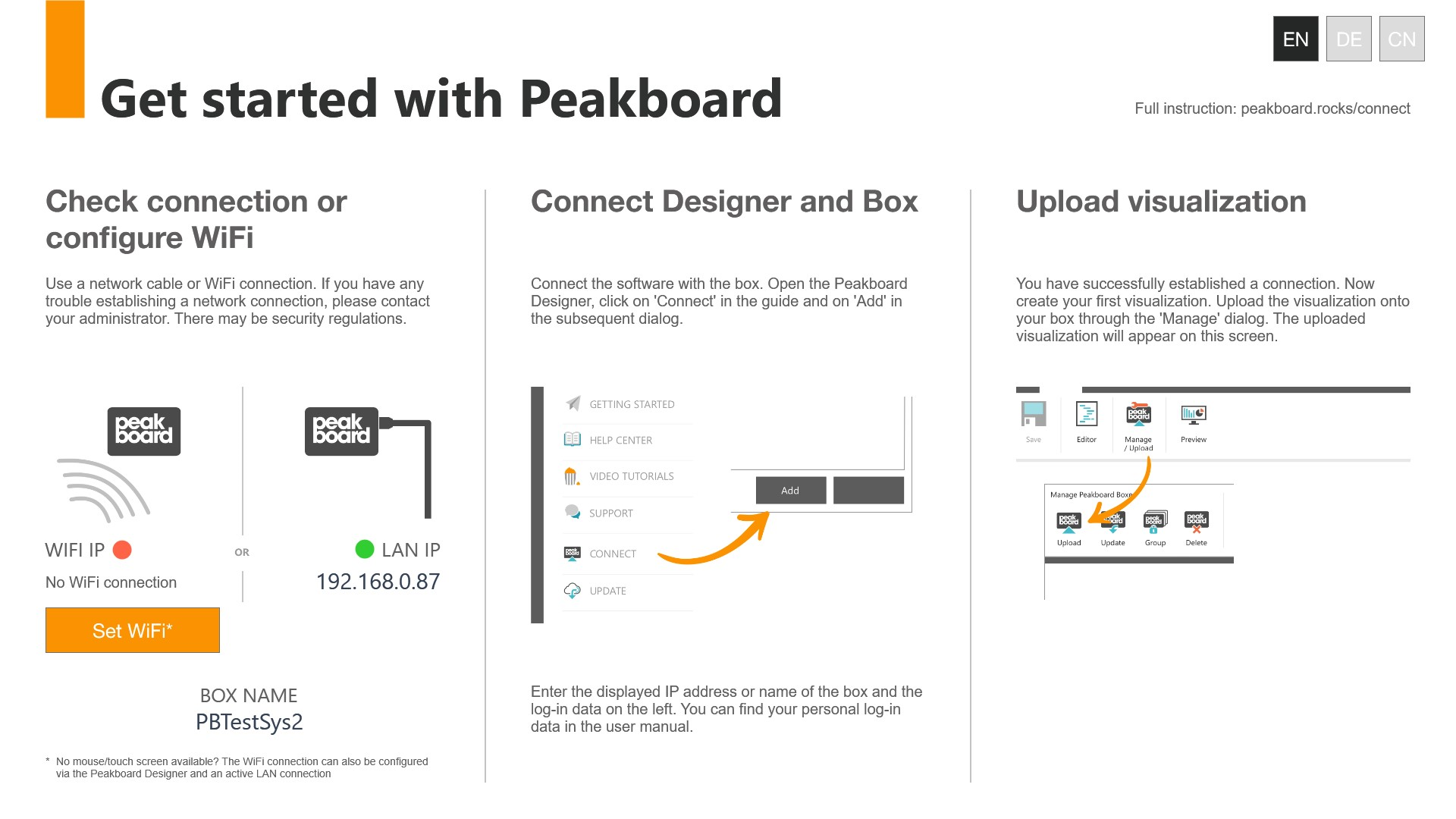 To transfer a dashboard to the Peakboard Box, first click on [Manage / Upload] in the ribbon bar of the Peakboard Designer. How to add a new Peakboard Box is explained here. After the Peakboard Box has been added, mark it with a mouse click (1) and load the visualization onto the Peakboard Box by clicking [Deploy] (2).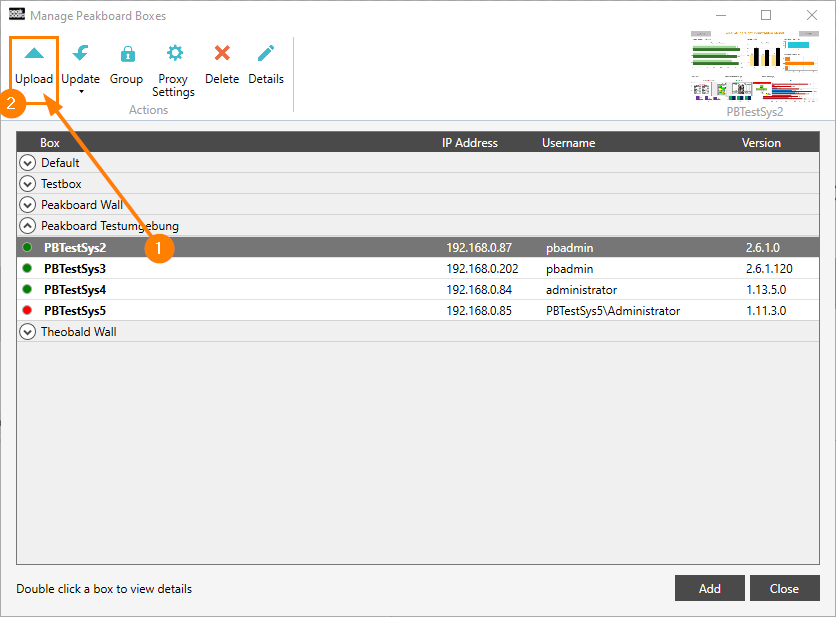 If the transfer was successful and no other dashboard is already active, the data visualization is displayed directly on the monitor. Note: Each Peakboard Box can store multiple dashboards, but only one of the dashboards can be active at a time.