Controls
Pie Chart
The pie chart is suitable for displaying distributions and shares. It is advisable to limit the number of parts to a maximum of 7, otherwise the diagram will quickly become unclear and the subareas too small.
In addition to the General Properties, the pie chart Control has other properties.
Under Source a data source is assigned to the chart. You can now assign the column of the data source responsible for the category to the X axis. The data for this must be of data type String, while the data for the Y axis - the numerical values - must be of data type Number.
Note:

For the Y-axis only data of the type Number can be used!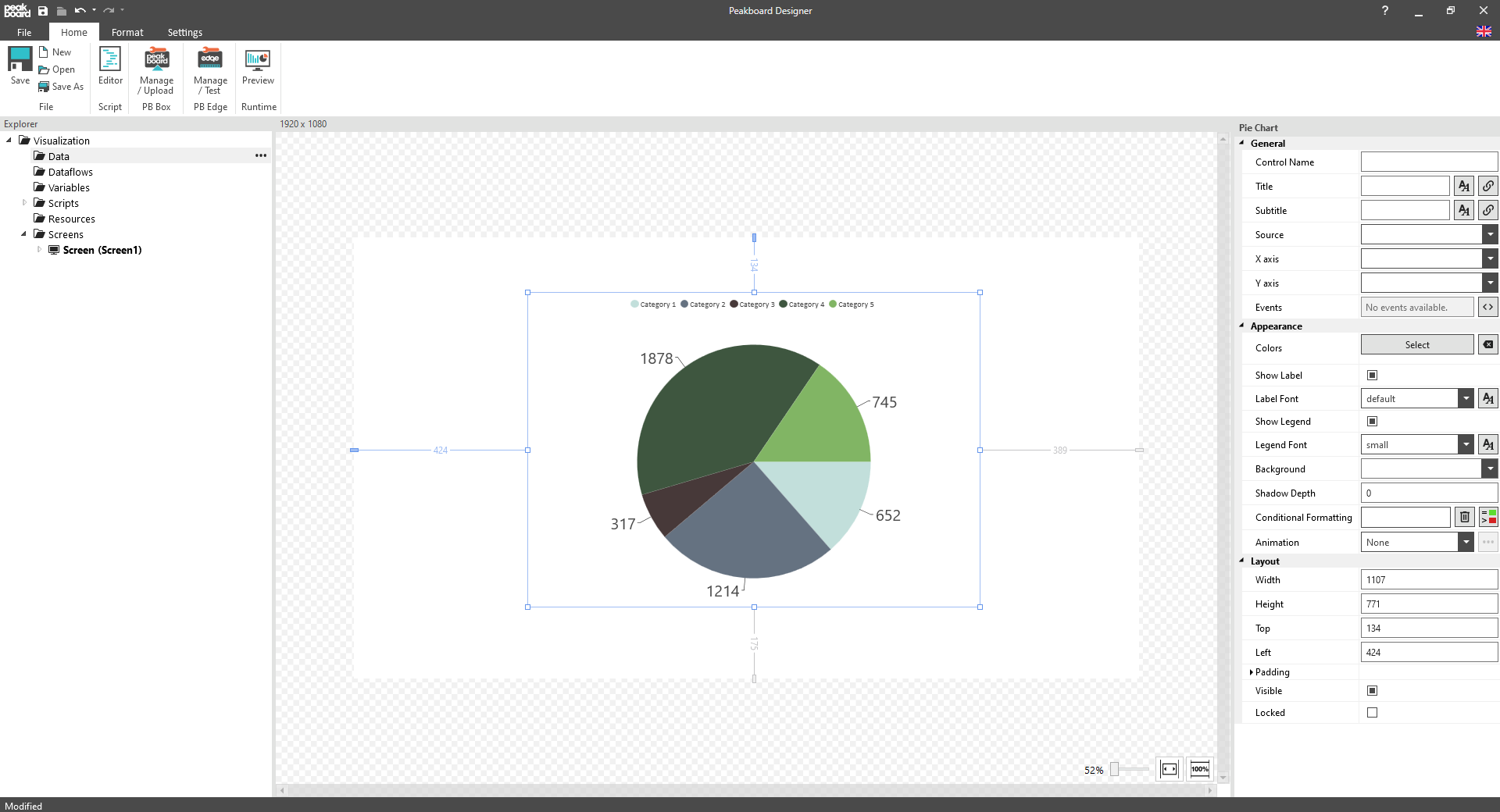 After the data has been assigned, the color scheme can be adjusted under Colors using the Select button.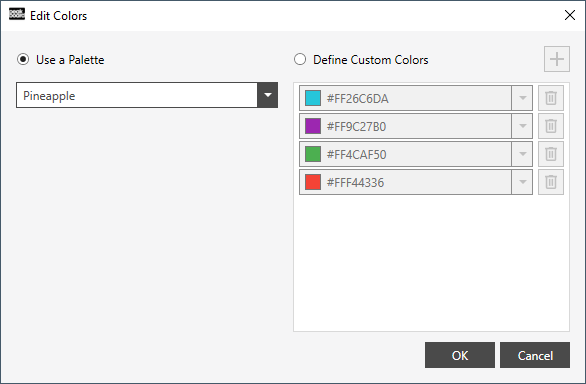 You can either choose from a predefined color palette or assign your own colors.
Show Legend shows or hides the legend. With Conditional Formatting the control can be adapted rule-based.