Administration
Change Visualizaion
To change the current visualization of a Peakboard Box, first click on the "Manage/Upload" button (1) in the Peakboard Designer.
In the "Manage/Upload" dialog, select the desired Peakboard Box and double-click to open the "Settings" dialog (2).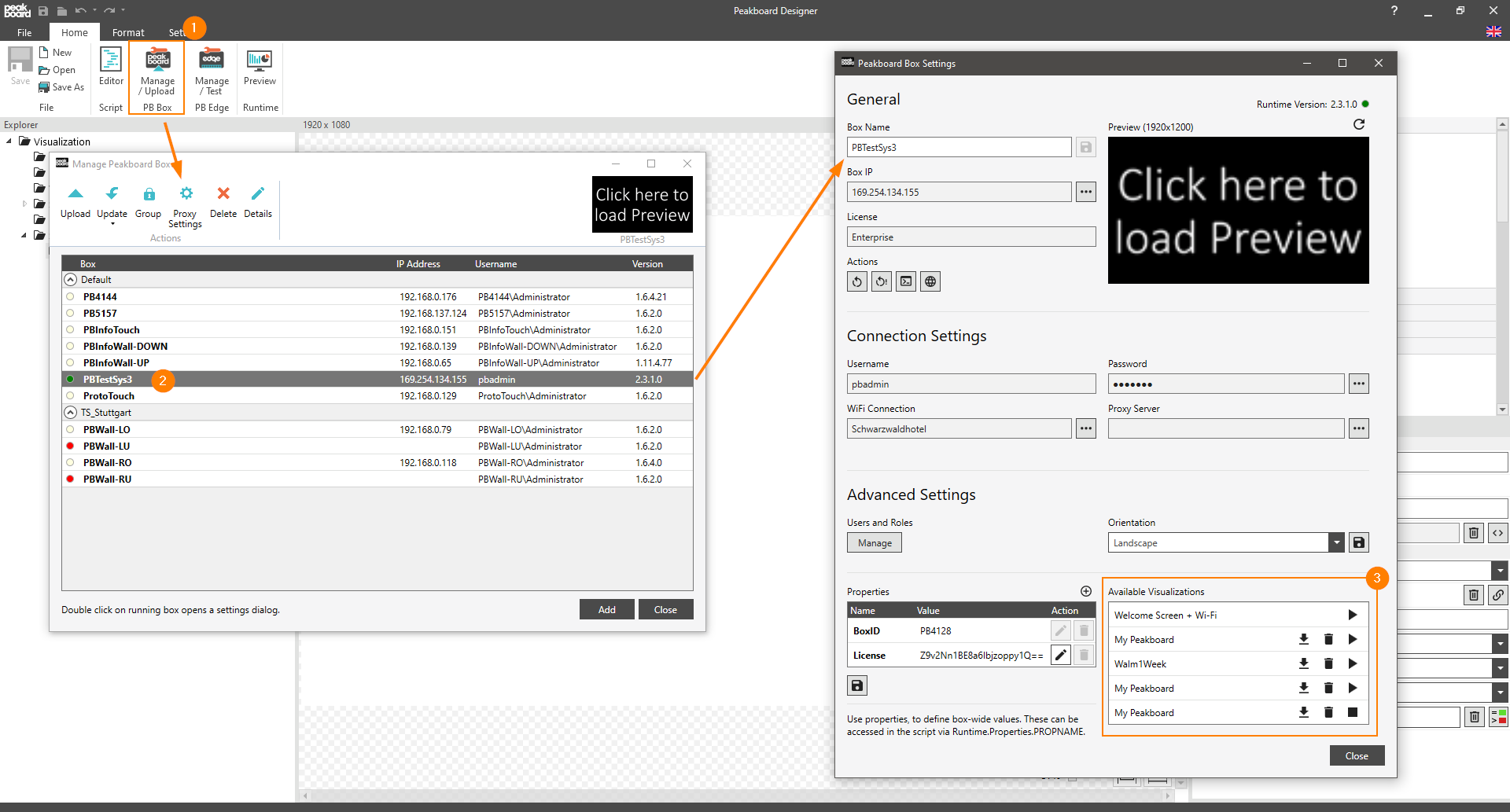 In the section "Available Visualizations" you can manage the desired visualization. The following functions are available here:
Play - Starts the desired visualization
Stop - Stops the active visualization
Delete - Deletes the selected visualization
Download - Downloads the selected visualization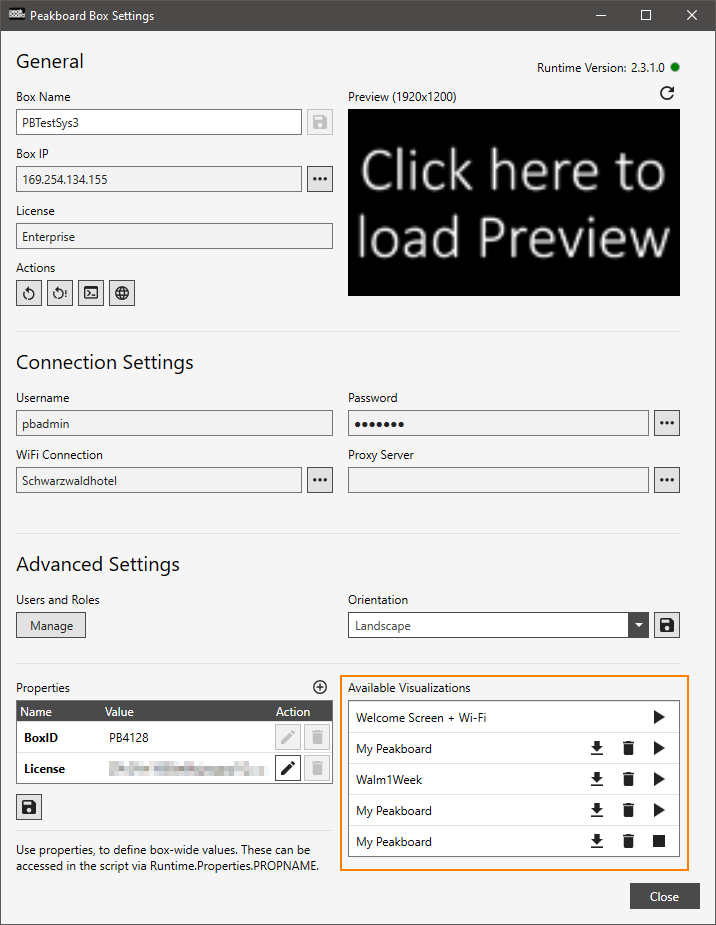 By the way, you can also change your Peakboards via your iPhone or Android smartphone. Simply install the app for this purpose.