Administration
Change Visualizaion
To change the current visualization on a Peakboard box, first open the Manage dialog. The desired box is selected there and then the dialog for managing the visualizations is opened via the visualization button.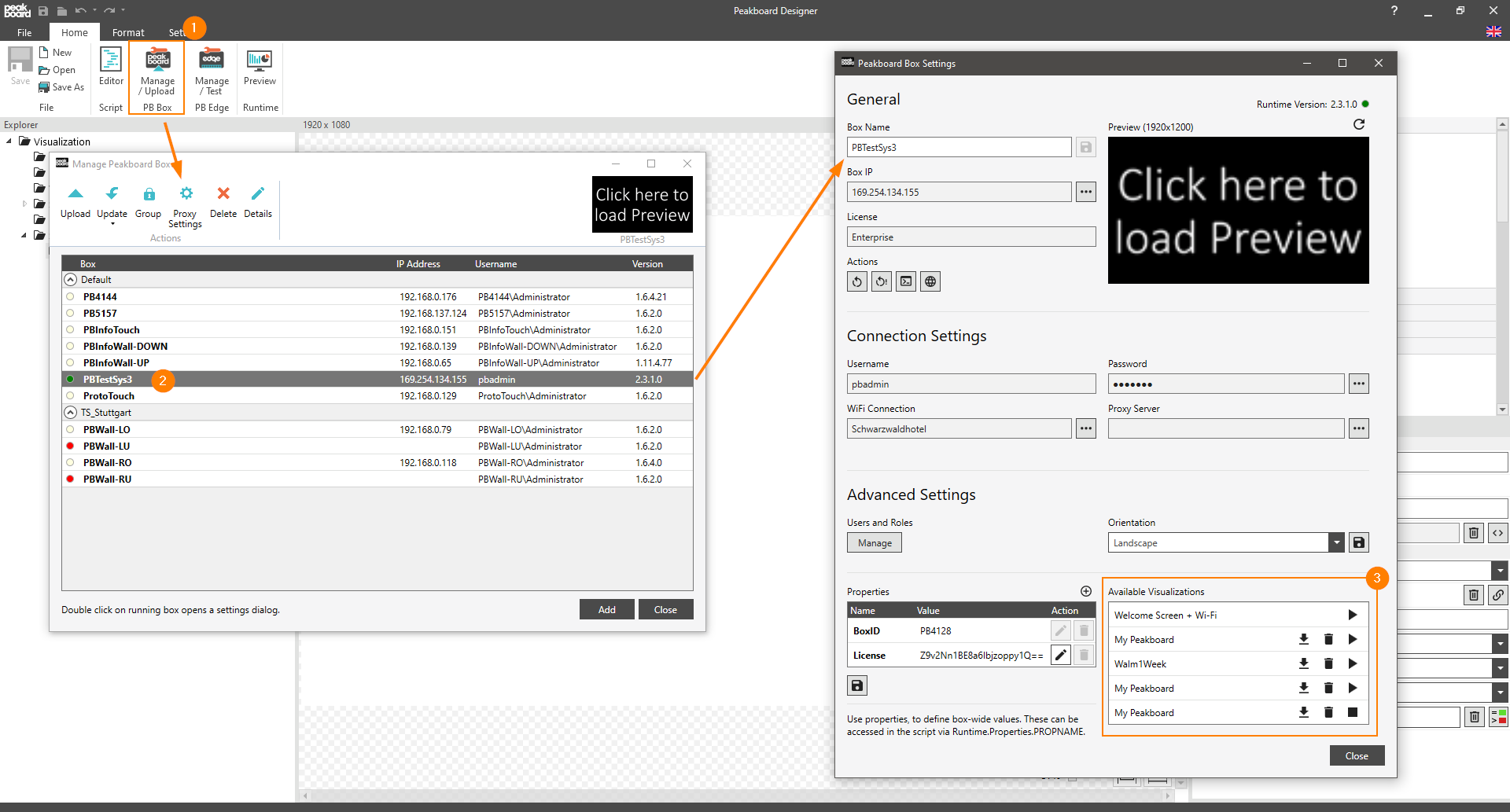 In the following dialog you can select the desired visualization and start, stop or delete it via the Play button.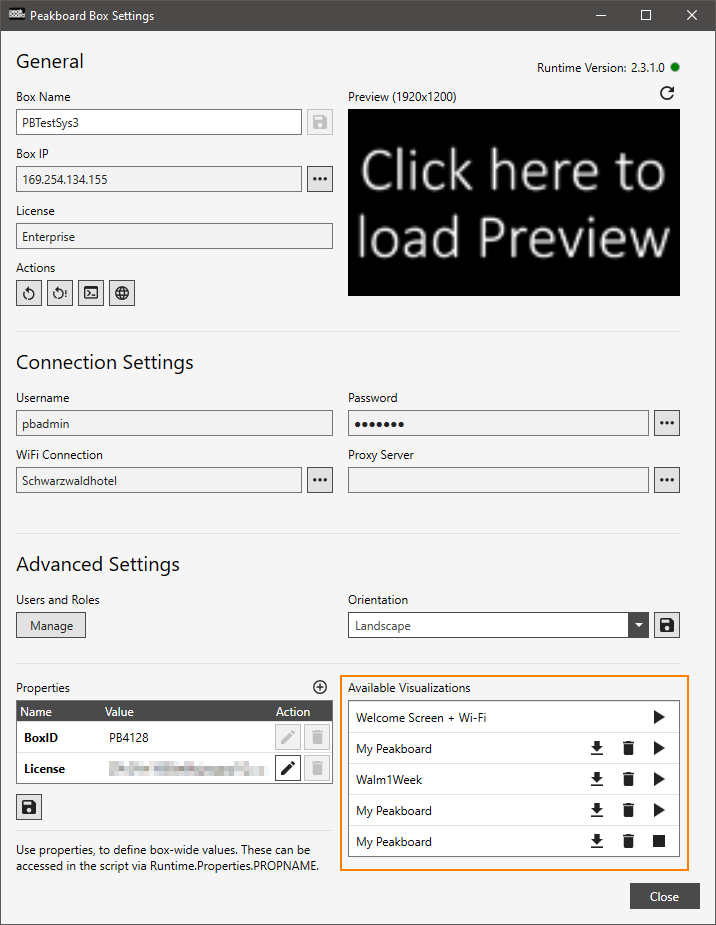 By the way, you can also change your Peakboards via your iPhone or Android smartphone. Simply install the app for this purpose.